AGENDA
The LIVE event will be held at a later date. We will be holding a 2-part Online Meeting to all registered attendees to stay in touch with the current market conditions. This event will take place on Wednesday, April 29, 2020. More information will be posted by April 17. If you are registered you will be receiving more information by e-mail. Please contact Arnie at (818) 532-7660 if you have any questions. Stay Safe everyone!
8:00 - 8:40 BREAKFAST and NETWORKING
8:45 - 9:30 KEYNOTE: HOLLYWOOD PARK DEVELOPMENT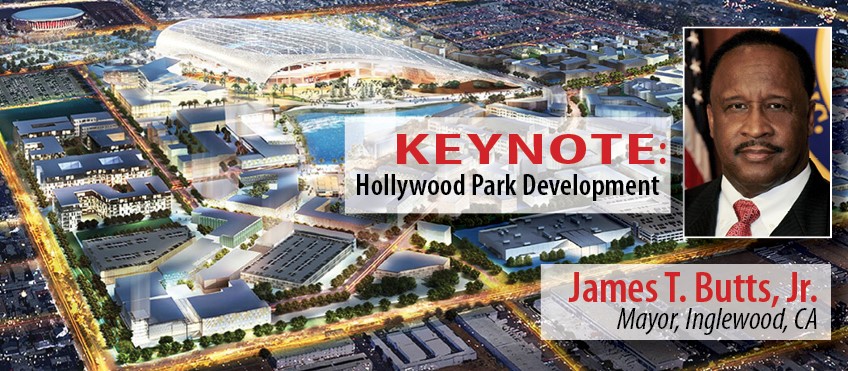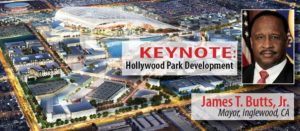 Mayor James T. Butts – Inglewood, CA
9:30 - 10:10 COSTAR ECONOMIC RESEARCH DATA UPDATE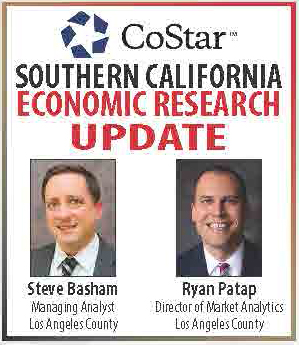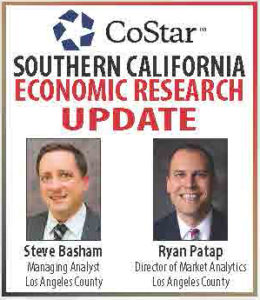 This session will be a view of the Southern California Commercial Real Estate Market by the most reliable data of the many companies of CoStar, including LoopNet and Apartments.com.
Steve Basham: Multifamily, Industrial and Overview
Ryan Patap:   Office & Retail
10:15 - 11:00 EDUCATION SESSIONS
Commercial Real Estate Lending Roundtable –
Data Information for Success in Commercial Real Estate
Tax Deferring Commercial Real Estate
11:15 - 12:15 LOANMAKERS FORUM - PRESENTATIONS
AXOS Bank – Fred Ornelas
City National Bank – Peter Yacoub
Clearinghouse CDFI – Kristy Ollendorff
Community Commerce Bank – Victor Jacobs
CoreVest  – Dennis Spivey
Fidelity Mortgage Lenders – Chuck Hershson
First Foundation Bank – Lindsay Spjut
Forbix Financial – Valerie Hapner
Harvest Small Business Finance – Dain Court
Keypoint Credit Union – Steven Weiler
Luther Burbank Savings – James Arom
Provident Bank – Gina Koenen
Ready Capital – Cliff Taylor
Sabal Capital Partners – Jason Hull
Silver Hill Funding – Bob Worthington
Spectrum Commercial Lending – Randy Jones
Well Fargo Bank – Roy Chiovari
12:45 - 1:30 LoanMakersTM Forum - LOAN SUBMISSIONS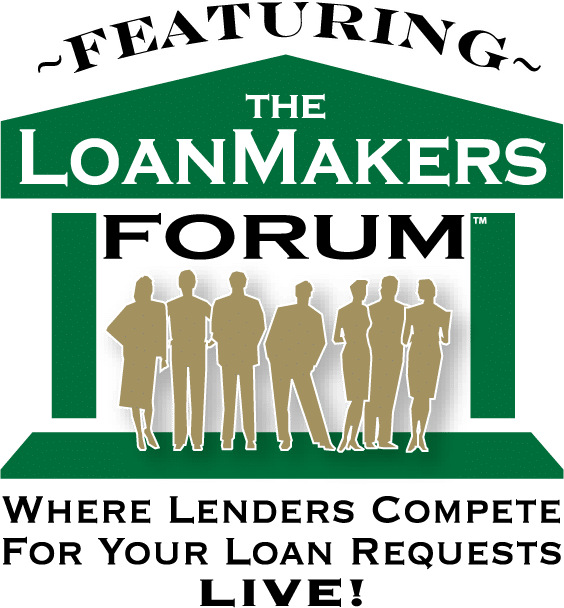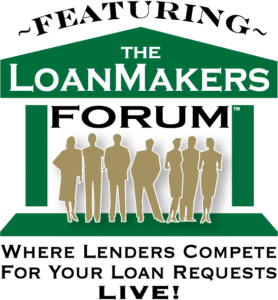 1:45 - 2:15 NETWORKING BREAK
2:15 - 3:15 THE DEALSAVERS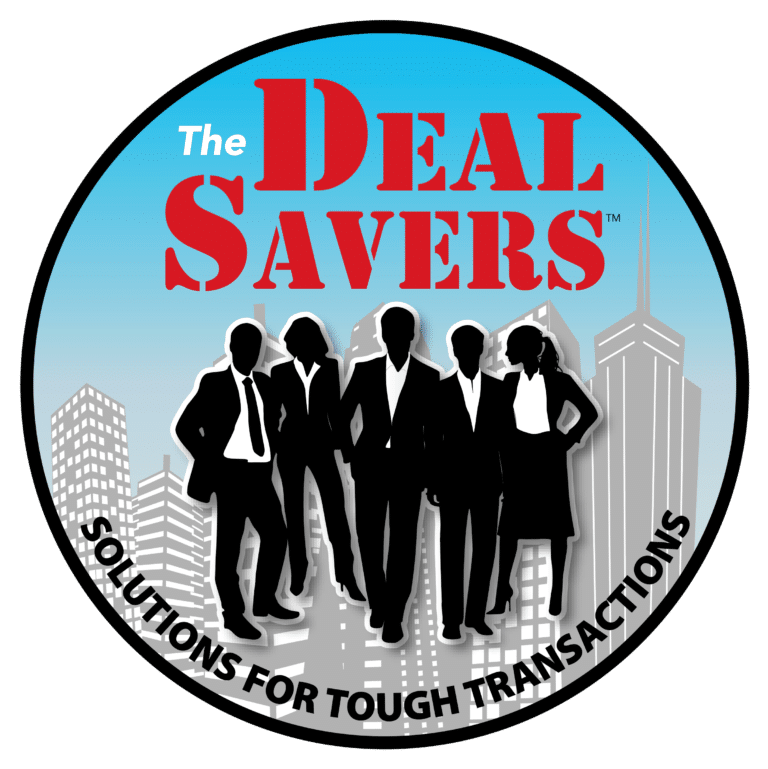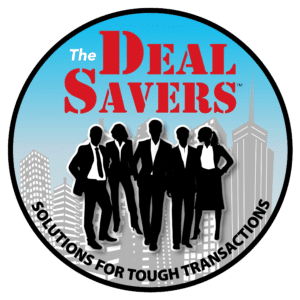 This Panel will help navigate you through actual transactions that have gone wrong and what was done to close the deal.
Eric Paulsen – Cushman Wakefield (Brokerage)
Jenny Redlin – Partner Engineering & Science (Environmental)
David Rosenthal – Curtis Rosenthal  (Appraisal)
Ryan Huntsman – Chicago Title Company (Title/Escrow)
Dino Champagne – Asset Preservation , Inc (1031 Exchange)
Oren Bitan – Buchalter (Commercial RE Law)
David Flamer – CPA (Accountant)
Fred Ornelas – AXOS Bank (Lender)
3:15 - 3:30 CLOSING REMARKS and EXHIBITOR GIVEAWAYS
3:30 - 5:15 - NETWORKING HAPPY HOUR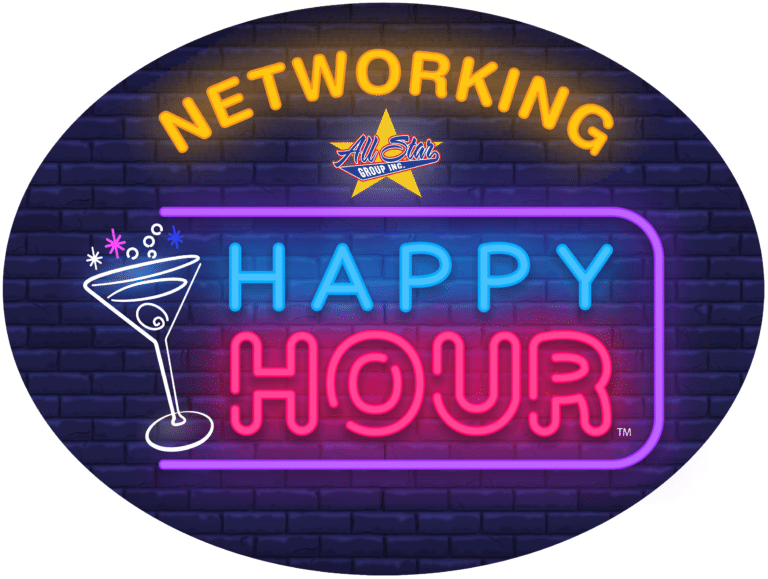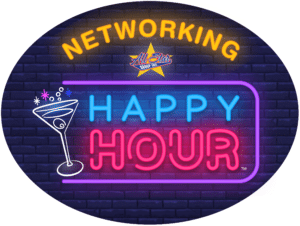 COMMERCIAL REAL ESTATE & LENDING CONFERENCE – SO. CALIFORNIA 2019